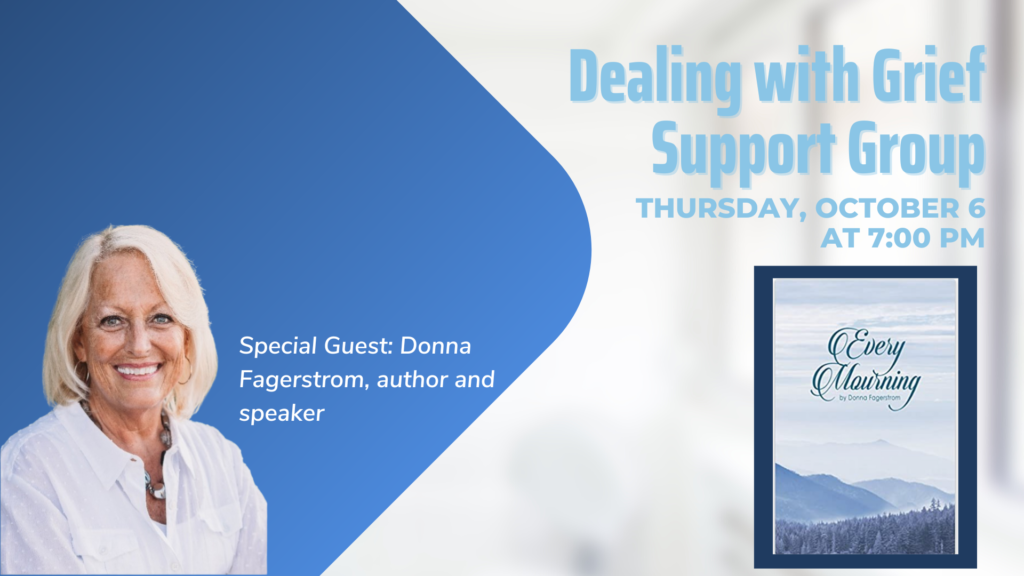 All are welcome to join us for the October Grief Support gathering. This month, we are pleased to welcome author and speaker, Donna Fagerstrom. Over the past few months, our grief support group has been enjoying Donna's book, Every Mourning. She graciously agreed to come and share her testimony and wisdom for those who are experiencing loss.

Here's more about Donna:
Donna Fagerstrom, author and speaker, has served in the local church, seminary leadership and a variety of discipleship ministries.
 
Her two published books include: "Every Mourning" encouraging those who grieve, (2018), which has circulated over 40,000 copies in both English and Spanish – and her most recent book "Lifted" is written for those who struggle with everyday life issues. A 2020 release, it is in its second printing with over 20,000 copies.
 
Donna and Doug have been married for over 50 years and enjoy Lake Michigan, winters in Florida, and Starbucks with their daughter and son-in-law, Darci and Jay Irwin. Being a mom and "Nonna" to two granddaughters is her great joy.