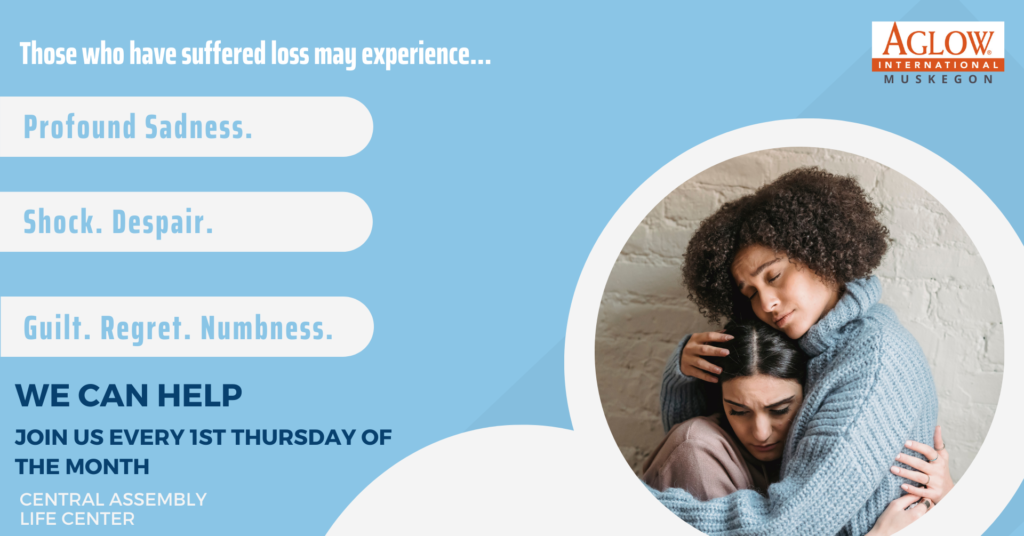 Grief is a natural reaction to loss, but in some cases it can be devastating, preventing you from moving forward in life and affecting relationships. We acknowledge that there are many who are hurting and are in need of prayer, fellowship and support.
Please join us on the first Thursday of each month for small group support at 7:00PM. We are meeting at Central Assembly's Life Center (across the parking lot from the church).
If you have any questions about our Grief Ministry, email info@aglowmuskegon.org.
"And God will wipe away every tear from their eyes; There shall be no more death, nor sorrow, nor crying. There shall be no more pain, for the former things have passed away."
Revelation 21:4
[ Back to Top ]